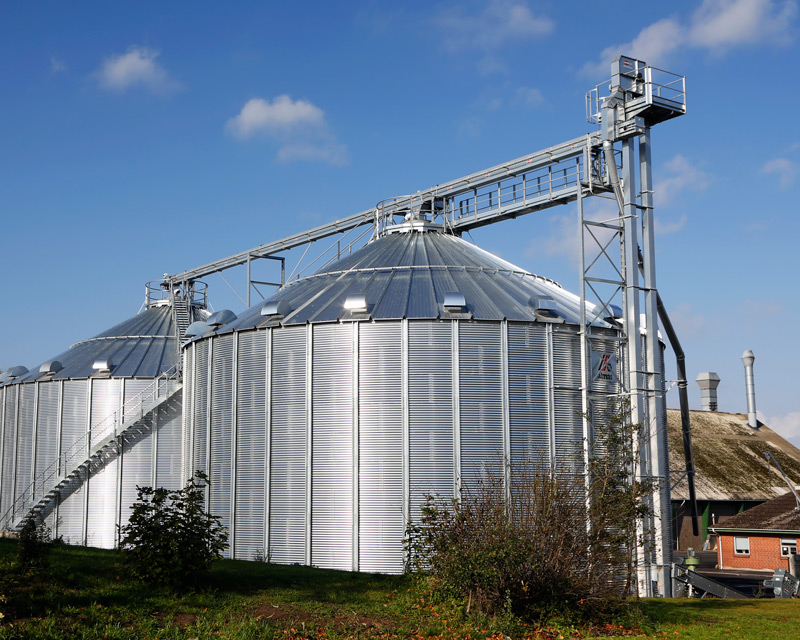 Almas Korn storage silos come from our American supplier who has more than 50 years of experience in the production of galvanized silos. The steel silos are available in sizes from 113m3 to 24.263m3.
All silos are equipped with spiral stairs, roof stairs, large top platform and necessary roof vents.
Aeration and cooling of the crop is often done with a high-pressure blower via. fully perforated floor or casting ducts as required.
In a storage silo, monitoring of the crop is important. Almas offers both known solutions like temperature monitoring, but can also provide a solution with CO2 sniffer. If you choose a solution with a CO2 sniffer, you will in a very short time be alerted by a possible pest attack or by heat development
Contact us
Play Video
Play product presentation
Contact us and hear more about
your options with storage silos