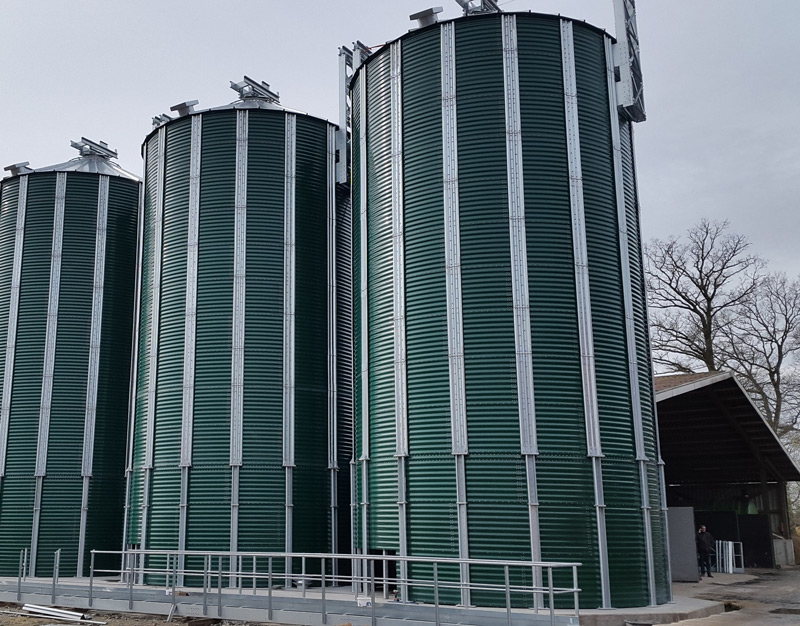 Hopper- and unloading silos 
Almas Korn hopper silos come partly from our American or one of our Danish suppliers depending on the silotype.
Almas Korn can offer:
Square silos for indoor / outdoor use – 7 – 105m3
Round "clean" silos for fodder for outdoor use. 12 – 38m3
Round corrugated silos in sizes from 56m3 to 1,200m3
Unloading silos with legs for direct unloading to truck.
Contact us
Contact us and hear more
about your options with hoppersilos